Bloodgifted: Book 1 of the Dantonville Legacy

[Kindle Edition]
---
Book Description
Being unable to age is only the beginning.

Laura Dantonville is shocked to learn her strange genetic mutation is linked to a dark family secret--a centuries-old curse that turned her Roman ancestor into a vampire. Now that she has come of age, she is the key to breaking that curse. But she's also the prey of rogue vampires who inhabit the city's frightening and violent underworld, as her blood gives them the ability to daywalk. For her protection she's assigned a guardian--the handsome, sexy and dangerous Alec Munro.

Alec Munro wants nothing to do with Laura Dantonville. If not for her family, he would never have been transformed into a vampire. He owes them nothing, yet he also knows his own fated role in breaking the curse, and the unthinkable consequences should he not accept.

To the Brethren, the ending of the curse spells disaster. Among a powerful few malice grows . .
--------------
KONGA – The Series by Ifedayo Adigwe Akintomide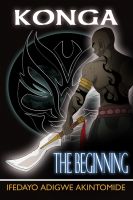 Konga the Beginning
A young man who loses faith in Olorun the primary God of his land curses the deity and becomes possessed by a fallen deity who leads him on the path of wanton destruction through the ancient city of Ile - Ife in a bid to oust the king.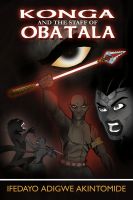 Konga and the Staff of Obatala
The story of Konga continues. There is unrest and suspiscion in the Kingdom of Ile - Ife. Other fallen elder gods seek to finish the work Eshu started by destroying Ife using the Staff of Obatala lost by Priestess Yetunde. Konga is conscripted by Olorun to find the Staff and save Ife from the dark forces intent on destroying it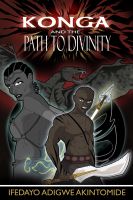 Konga and the Path to Divinity
The third and final part in the Konga Trilogy. In this installment, the chains of balance have been destroyed. An entity dark, evil and extremely benign has been unleashed on the earth realm destroying everything in its wake. Konga and Yetunde set out across the barren wasteland the earth has become to find a way to ignite the true power in the Staff of Obatala to save humanity's few survivors